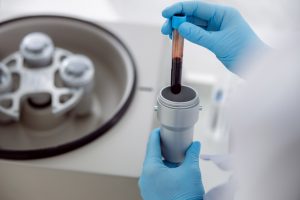 Platelet-rich plasma (PRP) therapy takes blood from the patient and processes it to concentrate growth factors and platelets. Physicians have long-used PRP to increase cell development and regeneration in the joints after surgery or injury, speeding the healing process and reducing inflammation. 
A recent study in the Journal of Sexual Medicine evaluated PRP therapy for erectile function. Sixty-six patients were randomized to receive either platelet-rich plasma therapy for ED or a placebo. The patients who received PRP achieved much better results, with the vast majority being exceptionally pleased with their outcomes. 
A review article from 2020 in the same journal noted, "It is important to mention that PRP therapy has the potential for treating male sexual dysfunction." It recommended more extensive studies to learn more.
At R3 Anti Aging in Scottsdale, AZ, we use PRP injections in the penis, sometimes along with other biologics, to achieve better sexual function, with excellent results. Our providers are so experienced with the procedure that R3 trademarked "E Shot" to denote our proprietary process. After undergoing PRP therapy, patients report added sensation, sexual pleasure, and intimacy in their relationships.